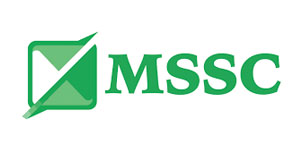 If you're looking for a thermal inkjet system that meets your specific needs, contact us now to discuss which one is best for you. We offer a variety of models with features such as high-speed printing, long-lasting printheads, and low maintenance requirements. Whether you need a system for printing on wood, plastics, metals, or any other substrate, we can help you find the right one. Our knowledgeable staff is available to answer any questions you may have and will work with you to determine the best system for your application. We look forward to hearing from you and helping you find the right thermal inkjet system for your needs.
PRINT ANYWHERE WITH A PRINTER THAT GOES EVERYWHERE
Mobile. Lightweight. Now that's smart. The MSSC Smart-Jet Hand Held Coder offers a breakthrough design for true mobile use. The Smart-Jet Hand Held can be programmed on the go from an Android device, or a keyboard for rapid changes. • Ultra-portable and lightweight • Print anywhere and at any angle (1.83 lbs., 830 gm with battery • Print small diameter materials and cartridge) • Change message anywhere with Android device or keyboard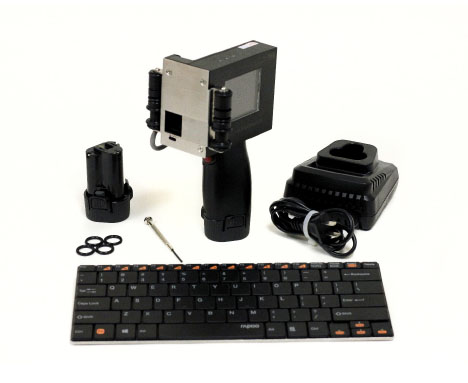 BLUETOOTH TIJ INK JET PRINTER
Bluetooth Technology Puts Coding Control in the Palm of your Hand. MSSC Smart-Jet Blue Inkjet Printers are compact and reliable and can be controlled wirelessly, with no router needed, via bluetooth technology. This power house coder prints on porous and non-porous surfaces and can print bar codes, QR codes and logos. A large display screen makes it easy to read and simple to operate.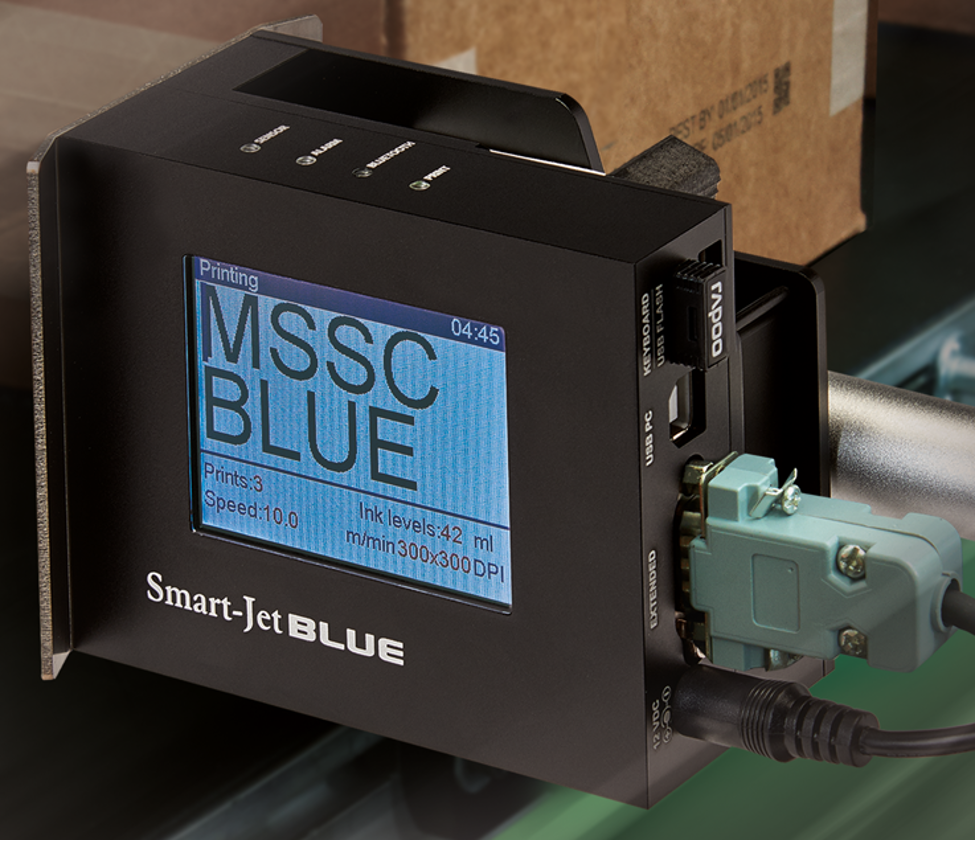 THE MAX GIVES YOU THE MOST
For the maximum print coverage, use the Smart-Jet® DUO MAX. When your printing requirements require the maximum coverage area, the Smart-Jet® DUO MAX has massive appeal. Paired with the DUO Controller, the MAX gives you the opportunity to code 1″ tall messages on both sides of a product! It allows you to print everything from text, counter, box/lot and expiration date to Julian date, shiftcode and barcodes. And while you get the benefit of free-design within a 1″ template area, there's also the advantage of printing online data and integrating with other devices such as a PLC, camera and checkweigher. That's a maximum amount of advantages you get with the SMART-JET® DUO MAX.

High-speed feeding systems go hand-in-hand with Markoprint to allow for the coding of various packaging materials.  Now with AT Info and our valued distributors, customers can source friction feeders or fully integrated feeding / coding systems to help solve their production challenges.
Our packaging feeders are the highest quality on the market, which means peace of mind for the customer.  And, we handle all of the integration so the customer receives a working system upon arrival!  All systems feed items reliably and consistently across different thicknesses.