Why D.P.R. product line for Epson ColorWorks printers is a must-have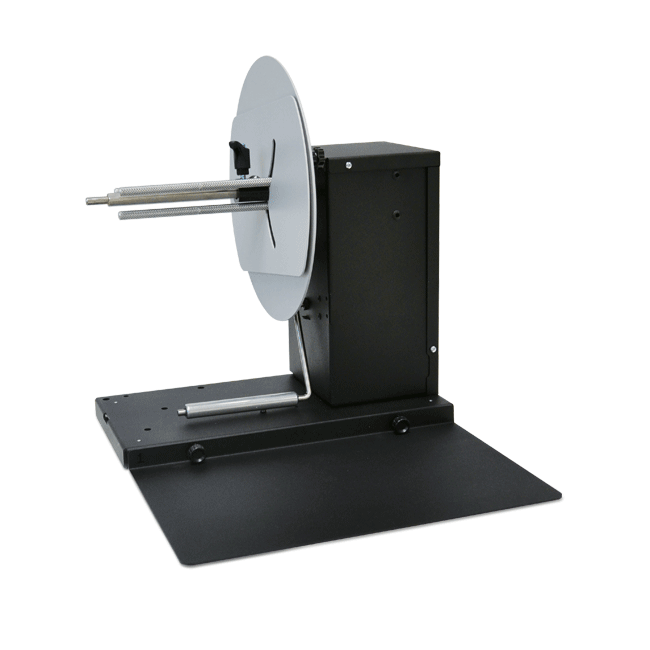 1.You can print roll-to-roll without concerns about compromising label quality. Everything is all kept in line, neat and perfectly aligned.
2. Use large size rolls with your Epson color label printers by adding our unwinders and rewinders to your printer. A great way to improve the efficiency of your color label printing operation.
3. Print small to large format labels roll-to-roll and print from a roll for immediate presentation.
4. All D.P.R. products are manufactured in Italy using industrial motors and industrial steel frames. These are designed to provide many years of service.
Roll to Roll System for Epson C4000 printer

The rewinder and unwinder for Epson C4000 printers are used to manage rolls of media up to 5″ (127mm) having an outside diameter up to 10″ (250mm). Units are equipped with adjustable core holder 1.57″ (40mm) – 4.64″ (118mm).

To guarantee an aligned media path in the system, it is available the junction plate to connect the rewinder and unwinder together. It offers also a customized sliding support where lean and fix the Epson printer.

An external power supply 100/240VAC – 2.5A at 24V 

 allows an electronic circuit to provide, through the tension arm, the adjustment of the rotation's speed and rotation's direction. A 2A fuse is used as protection.